SUPPLIER RELATIONS
We secure the best negotiated pricing, solid rebates and support from best-in-class industry suppliers. At AIA, we actively manage relationships with our suppliers to maximize the benefits of the $130 million combined purchasing power of our AIA distributors. We're here to connect you to the supplier community.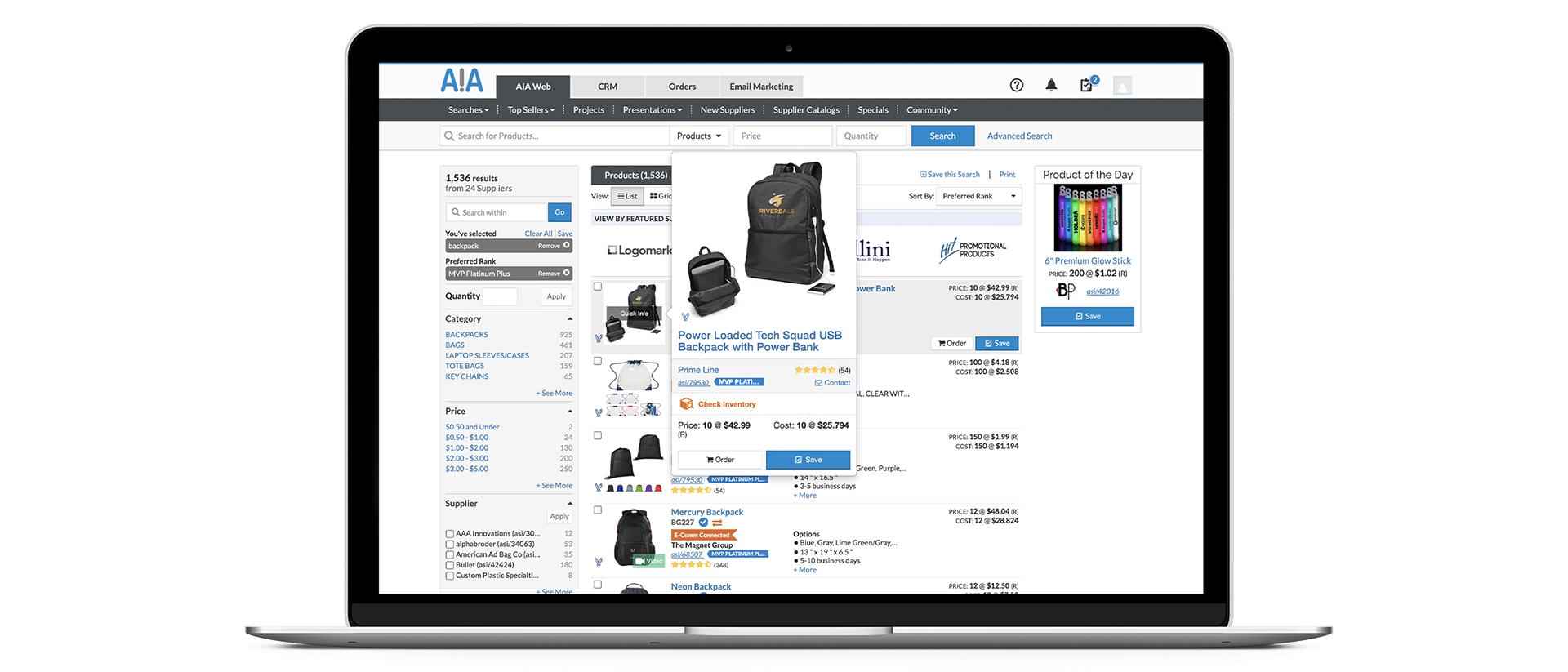 MVP Suppliers
AIA has established relationships with over 160 influential suppliers in the industry whom we consider to be our Most Valuable Partners (MVPs). These suppliers are present at AIA events, provide prompt dispute resolution, work with the AIA Owners to develop sales strategies and maintain open communication with AIA corporate. Working with MVP Suppliers contributes to your bottom line. With AIA you'll enjoy:
Best-In Industry Pricing
Rebates
Quarterly Specials and Self-Promos
Real-Time Communication and Collaboration
Exclusive Benefits
Dedicated Reps
Dedicated Support
Our Supplier Relations team provides a level of service you won't find elsewhere in the industry - whether it's finding the perfect product, stepping in to resolve a supplier dispute, or assisting with sourcing a custom product, we support our distributors. Our positive supplier relationships and solid reputation translates into suppliers who look forward to doing business with AIA distributors.