ADVANCED TECHNOLOGY
Integrated technologies create a thriving, connected ecosystem at AIA. We're committed to investing in technology and providing the latest solutions to meet the changing needs of distributors and end customers.

The Experience AIA (EAIA) Platform
Experience AIA is our all-in-one cloud-based platform that allows you to work seamlessly across business functions. From marketing, to product searching, to presentations, to order entry, to business reporting and order tracking - everything is in one place and accessible anywhere you go. Instant connections to us, your suppliers and end customers results in increased efficiency and more profit for you.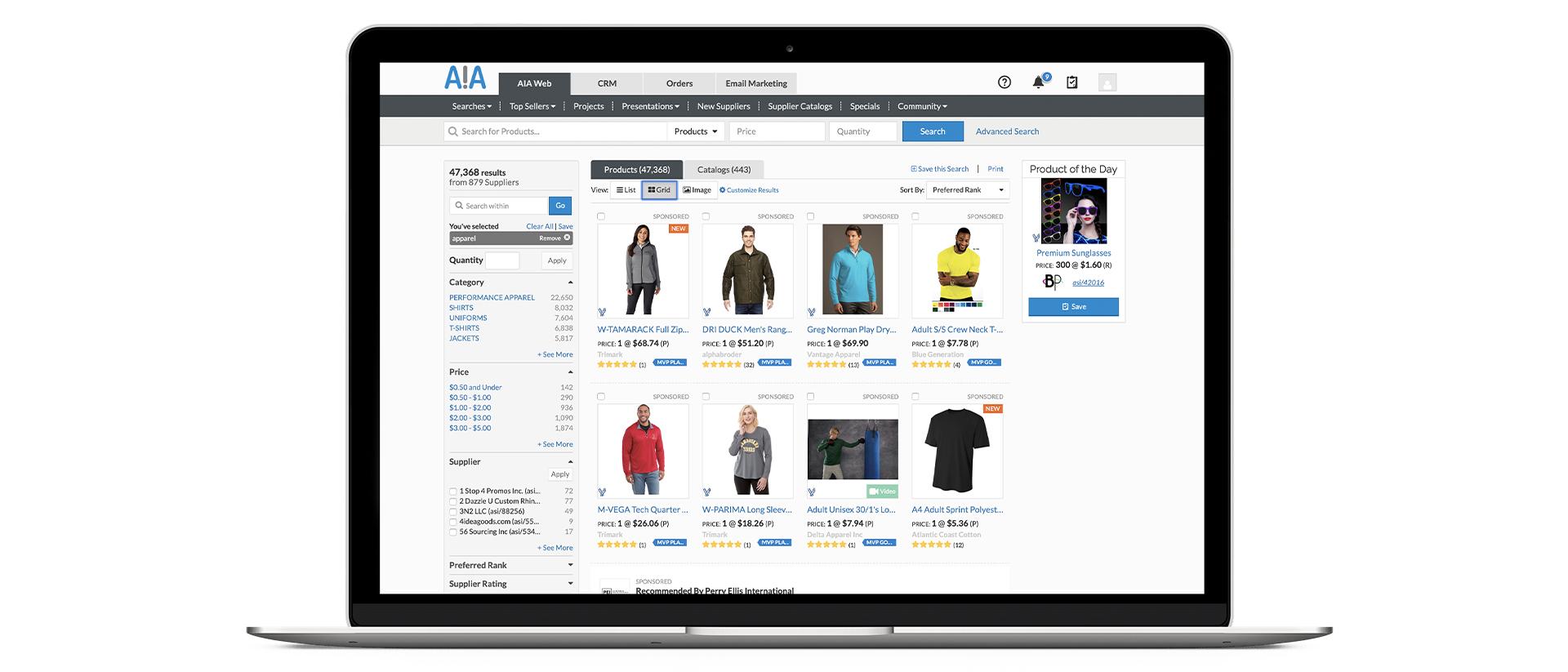 Your Website - Your Brand
Your website is included as part of the EAIA Platform, and we'll make sure it's customized with your branding, images, and more. Packed full of powerful features like filtered product searches, virtual samples, and e-commerce abilities, it's also responsive so customers can browse and shop your site from any device. On top of all that, our marketing team will keep it fresh with creative curated content.
G Suite
Included with your Experience AIA account, we'll also set you up with G Suite - Google's powerful suite of essential tools, including Gmail, Drive, Meet, Docs, Slides, Sheets and much more! Being productive, connected, and collaborative online has never been easier.
Tech Support & Training
You're not in this alone! Our tech team is an email or phone call away if you need assistance, and comprehensive on-demand training for all of our technology solutions is provided through AIA University.