Enact advanced IT support for ultimate peace of mind.
Cybercrimes pose a significant and growing threat to small businesses. These attacks, which can occur frequently, range from phishing scams to ransomware attacks. The financial damage can be devastating, with estimates suggesting that the average cost of a data breach for a small business can exceed $200,000, potentially leading to severe operational disruptions, loss of sensitive data, and damage to reputation. Small businesses must prioritize IT support services and cyber security services to mitigate these risks.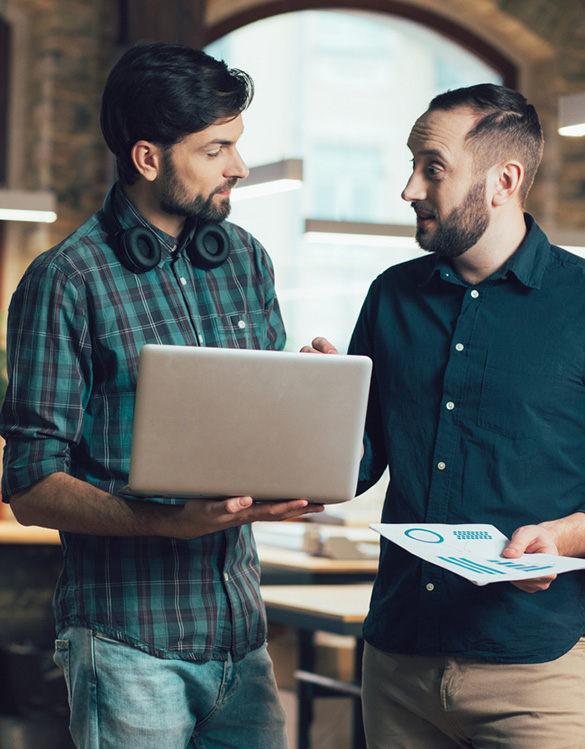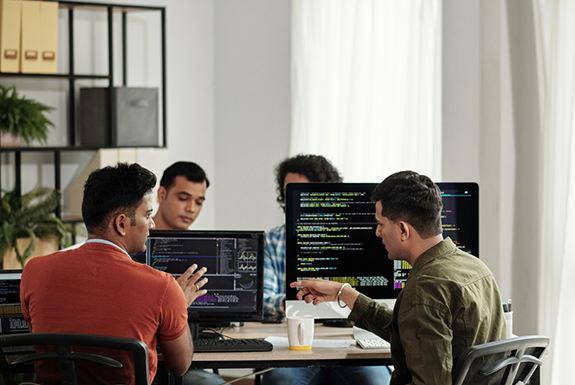 Empower your promotional products business with AIA's advanced IT support.
AIA understands the importance of safeguarding your business against technology and cyber threats. As well as the importance that technology issues do not get in the way of business success!
In collaboration with Hodgson Consulting & Solutions (HCS), an award-winning IT consulting firm specializing in highly responsive managed IT, cloud, and cyber security services, AIA offers cutting-edge IT solutions tailored specifically for small to midsize businesses in the promotional products industry.
Why choose AIA's advanced IT support?
IT support and cyber security services from a provider you can trust.
AIA has joined forces with HCS, a seasoned provider of managed IT and cloud computing services with a rich legacy of 20 years. With their expertise, we offer you unparalleled IT support tailored to the unique needs of promotional product distributors.
Select the right IT support service for your promo business.
Our advanced IT support offers two distinct tiers to cater to your requirements:
Enhanced: Elevate your support with enhanced services covering email and standard Microsoft Office configuration, optimizing your workflow for seamless operations.
Premium: Embrace a comprehensive solution with top-tier cybersecurity and compliance measures, shielding your business from cyber threats and ensuring regulatory compliance.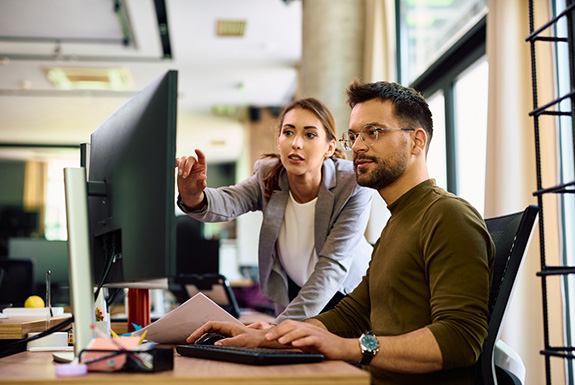 Schedule a secure assessment, get a tailored plan for managed IT services.
Getting started is effortless. Simply schedule a discovery call for a secure assessment. Our team will work closely with you, understanding your unique needs. Based on our assessment, we will craft a tailored action plan to fortify your IT infrastructure and enhance your cybersecurity posture. As part of the process you'll learn about all of AIA's distributor solutions for our community members.
At AIA, we understand the importance of peace of mind in the fast-paced world of promotional product distribution. That's why we focus on delivering secure, managed IT services, allowing you to focus on your core business activities while we handle the complexities of technology.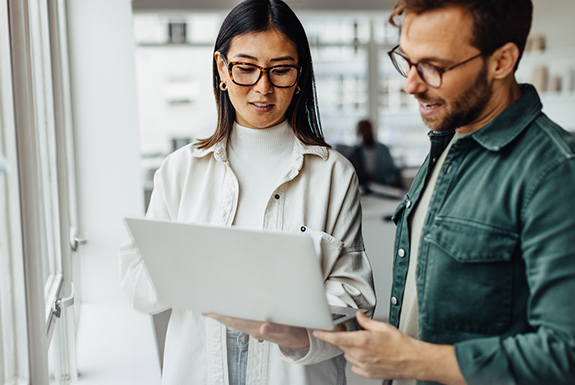 Ready to Secure Your Business?
Take the proactive step towards securing your business against major technology and cyber threats. Sign up for a discovery call today, and let us develop a robust action plan to optimize operations. With AIA's Advanced IT Support, you can focus on growing your business, knowing that your technology needs are in expert hands.